Customer Testimonials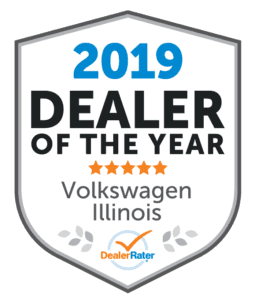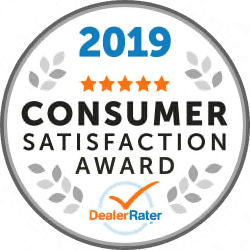 I have been very impressed with the continued excellent customer service I received from the City Volkswagen of Chicago. Buying a certified pre-owned Tiguan was a smooth process and even smoother has been my experience servicing my car there. From calling up to book an appointment to a detailed explanation from the service personnel through each step of the process and the complimentary shuttle service -- I have been thoroughly impressed. And when a particular matter came up in terms of whether something was covered and there was some honest disagreement that could have gone either way I very much ...
I love this place, the great personalities in the SALES department, SERVICE department, the MECHANICS, WHOEVER PICKS UP THEIR phones with customer service, the Ladies in the service area, the Men in the service area including Justin, the people who bring you your keys, clean the car, the Sales Manager Sam, all the way to the man who sold me my first Volkswagen... Malcolm! Let's talk about Malcolm this man assisted MY elderly father into the car, before ME .! He almost beat me to assist my mother, he was that courteous! He knows these cars, I learned HOW to ...
Emailed dealership with Tiguan specs I wanted. They found the exact car in one day and told me the price they could sell it for, which was 6k less than MSRP. Showed up and sat down with Edgar..... everything was exactly as promised and I was out the door in less than an hour. Great no hassle experience......I haven't had a VW since my 1st car, and I'm looking forward to this one lasting as long and being as reliable as that one was.
It was very nice Experience from sales Malcom up to the finance Mark. Lots of information and no back and fort , most important honesty. We will come back again.
Ryan Lundahl my salesman went above and beyond to help me find the right Passat for me. He took me on a very through test drive and then showed me three different Passats within my price range to make sure that I found the perfect car.
I saw a passat online and requested more information and was contacted within 10 minutes. I went and saw the car the same day and Ryan Lundahl ended up taking the time to show me three different Passats till I found the perfect one for me. Ryan went above and beyond to help me find the right car for me.
Working with Ryan Lundahl was very easy. He was very honest and not pushy. He answered all of our questions over 2 visit. I never felt pressured. Mark in finance was also great to work with.
Ryan our salesperson was great. We asked tons of questions, over 2 visits. He took the time to answer all or questions honestly. I never felt pressured. He worked with us to get the car we wanted in our price range. Working with Mark in Finance was also very easy.
A bit of a wait after deciding on a car to get it paid for but the salesman David Campos was very helpful and made the rest of the process good
---
Leave Us A Review